Having 25 years of the active creative work, the American band Kamelot is one of the leaders on the metal stage. The band is getting even even more popular, and the tours' geography truly amazes!
Despite the fact that originally Kamelot is from the USA, the musicians have the concerts in Europe, and now, after 7 years since the previous visit, the band is coming back to Russia!
Two mighty shows are taking place on the following dates:
08 ноября 2017 (Санкт-Петербург / Aurora Concert Hall)
09 ноября 2017 (Москва / RED club)
Right before the Russian shows, MetalGossip was honored to have a talk with the Kamelot's founding member and guitarist, Thomas Youngblood about the new album, fans and the upcoming hot November nights in Russia!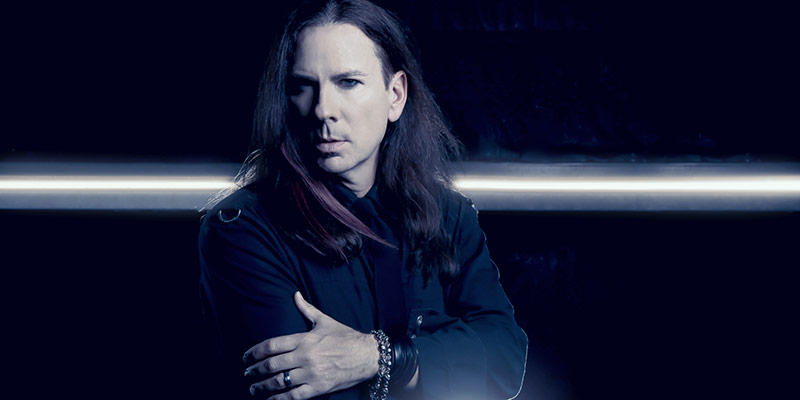 MG: Hello, Thomas! Thanks for the opportunity to talk to you!
Thomas: My pleasure!!
MG: Finally, you've announced 2 Kamelot's shows in Russia. We are extremely excited and really looking forward to see you here! Could you please tell us what we can expect from the upcoming shows? Maybe some special set-list or something else?
Thomas: We haven't been to Russia in several years, so you guys and girls have missed some songs that need to be played. My goal is to present some classics to the Russian fans as well as playing some key songs from «Silverthorn» and «Haven».
MG: You have a very solid fan-base and I know that you are quite active in Facebook (and Instagram). Does it give you an opportunity to know your fans a kind of closer?
Thomas: Yes, and we really love meeting fans in person. That is so crucial to our drive, inspiration and love for music. Meeting and hearing from our extended family, how they heard of us and what songs are special to them.
MG: As for material side of music, what do you think about the crowdfunding as a kind of fan's support?
Thomas: I think it's great for some bands, and it might be the way the business is going. We are not doing this because have great support from our record label. I do see some kind of hybrid system in the future, for example on a DVD shoot. DVDs are not selling as much as they used to, due to YouTube etc. But the cost of shooting is really the same, so I can see a need for crowd funding and letting some fans be junior producers on a DVD.
MG: Metal scene is «overcrowded» now. How do you think what does make Kamelot one of the strongest and famous band in this genre?
Thomas: Well, we are certainly proud of our fans and support to get us here. I know some new bands and it's very hard to break out. But if you bring something unique and special then you will find your niche. For Kamelot, longevity is due to hard work, staying true without be repetitive and respecting the fans both live and on the albums.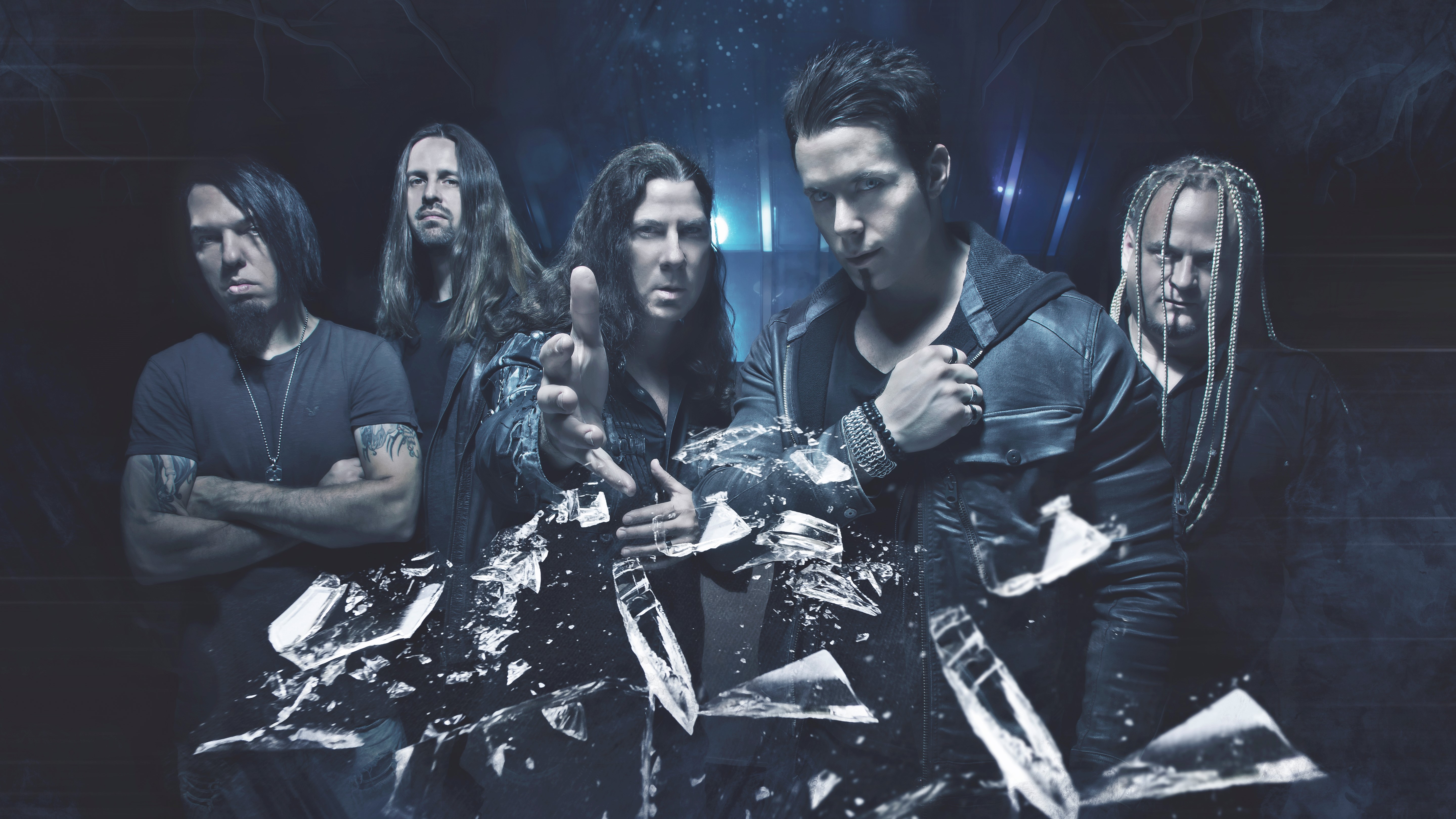 MG: Moving on to the process of creation of music, is it usually your own experience that inspires you while writing lyrics or composing or not?
Thomas: I think for all us in the writing department, personal experiences always come into play. I find ideas from travel, movies, art, books and my own life. I discuss ideas with Tommy (Tommy Karevik, singer of the band – interviewer's note) and Oliver (Oliver Palotai, keys of the band – interviewer's note) quite often, and we discuss everyone's views on different things.
MG: Talking about you personally, how do you spend your ordinary day (when you're out of touring, composing and recording)?
Thomas: Haha, well its quite ordinary to be honest. I get up around 6:30 am and help get my son ready for school. After that I make some coffee and watch a bit of news. Then I go to my office and check emails, make phone calls etc. Around 11 am I go to the gym and workout for a bit. Back home after lunch and check emails work til 4 or so. At the moment I'm on summer vacation but I am a workaholic, so its 11pm here and I am working. Love your job and you wont work a day in your life.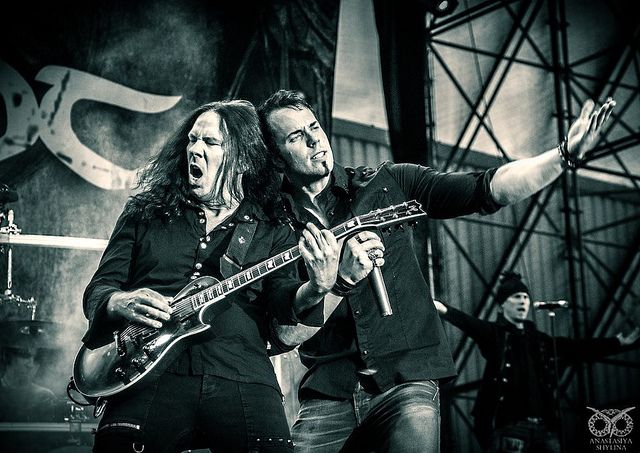 MG: Looking back after all these 25 years what would you wish that guy (yourself, I mean) in the very beginning of his musical career?
Thomas: Well, that's hard since we never have the actually way of going back in time. But if I could change anything I don't really see when and where. I learned as I was going and we all did and still do. Could things have been done better? I am sure that mistakes have been made but adversity and mistakes are part of success.
MG: Are you surprised when someone, for example, recognize you in the backstage or ask for an autograph? Have you ever experienced any disadvantages of the fame (for example, rude fans, stalkers)?
Thomas: Not really, to be honest most Kamelot fans are super respectful. We love meeting fans and colleagues, life is short and why not be accessible as much as possible?
MG: As I know, you're working on the new now? Could you please reveal some details about it? Will it be a conceptual one or you're going to continue «Haven»'s tendency?
Thomas: It's all new, new concepts, new cover and art direction. The mixing and production will also be a bit different, we need this for growth and so show diversity. We are still working on this but so far we are very happy with the songs and direction. Heavy, melodic, dark, seductive!
MG: Thomas, thank you so much for the interview! We will keep on counting the days until your coming to our country!
Thomas: Thank you, and we can't wait to see the fans in Russia!! Get ready for some HOT nights this November.
MetalGossip correspondent: Zhanna Sadovskaya
The interviewer thanks Vera for the help in translating and Victoria Brandt for the help in preparing the questions.