Over the last year, Sirenia — the project of Norwegian musician Morten Veland — demonstrated a really good touring potential — together with their new vocalist Emmanuelle Zoldan, who replaced the former singer Ailyn last September, the band traveled with concerts half the world, including North and Latin America, China, and significantly increased the number of live performances in Europe.
Right before the band's gig at the Female Metal Voices Fest taking place this October in many European countries including Russia, MetalGossip's special representative in Germany had a chance to talk to both leaders of Sirenia in Mannheim, asking Morten and Emma a few questions.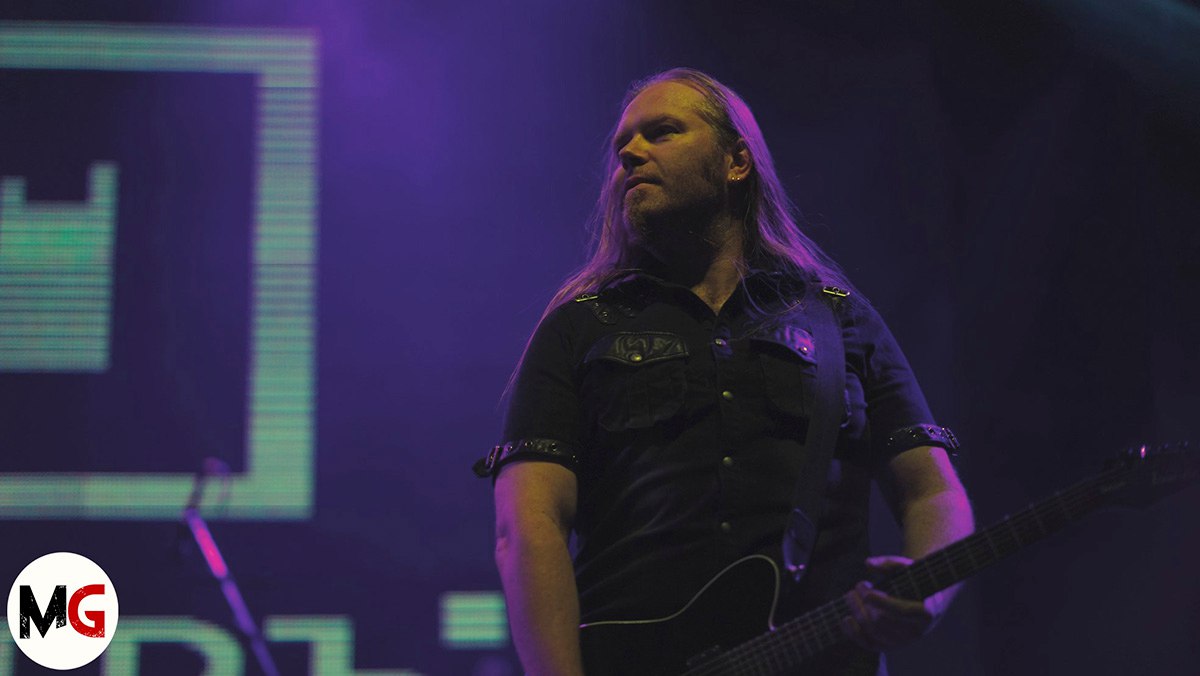 MG: It's been a year since Emma joined the band. Morten, are you pleased with the result of her work as the vocalist of Sirenia? And were there shifts or changes in the band's sound since she has joined?
Morten: We're very happy with the situation now. In the past we went through a lot of problems – we were hardly able to play any concerts at all, so after Emma joined we have been touring a lot more, and we're planning to do more shows next year as well. The biggest change in the band is pretty much it – we're playing much more live concerts than we did with the previous singer. And there's a really good atmosphere in the band – everybody's happy and excited to play more shows, to meet more fans. Also, on the album Emma did a fantastic job – she's learned all the songs really fast, and she is a fantastic live singer. An important quality for the artist is the ability to present him/herself onstage, not only in the studio, and Emma certainly has it.
MG: Emma, what are your impressions about your first active year in Sirenia and the metal scene as the whole?
Emma: I did join the band a year ago, but I have been working with the band since 2003, in a choir, so it's a long collaboration. But I feel better after this year, because, I think, it takes time to become being completely confident on stage, and now it's actually going better for me.
MG: So, can we say that you are satisfied with what you've got as a frontlady of a metal band right now?
Emma: Yes! I really love it. It's a new experience for me, but a very interesting one.
MG: Was it hard for you to get used to this kind of life? Touring, being constantly on the go
Emma: Sure, it's not very easy. But it's not completely new for me, because I come from opera, and I used to go on tours and be far away from home for a long time. Though metal tours are different for me because we get to perform every night. And it's apparently harder – I get no rest.
MG: Are there any plans on how the next Sirenia album is going to look like? When to expect it? What is to expect there?
Morten: I think it could probably be expected by the end of next year. We already have a lot of new material. We have way more time now, and also we work together to prepare everything in the best possible way, incorporating each other's qualities in the music. I'm sure that the next album will be even stronger than the current record.
Emma: I have heard some new songs. Morten gave me the opportunity to listen to them, and I'm very excited for it, because from what I've heard, the songs will be more fitting to my range, so I immediately had the possible sound of them in my head and ears. And it will feel different, because the last album was still written for Ailyn's voice.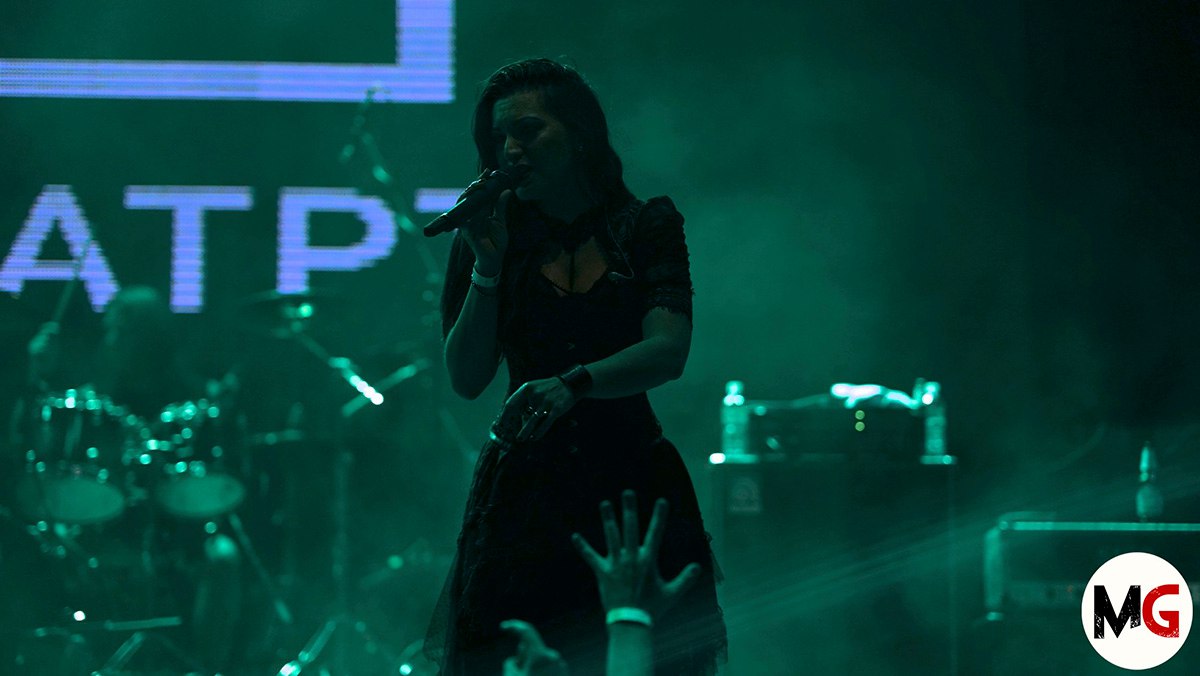 MG: What are the plans for the next year for Sirenia as a project?
Morten: Well, keep on touring and bring out good music. The plan is to stick to what we love doing – working with music. This last period was very good for Sirenia, and we work hard for it to continue this way.
MG: Can we expect to hear something from the Mortemia project? Or is it over?
Morten: I'm not exactly sure. I still have some ideas and songs in the stock, but now when Sirenia is really taking up a lot of my time – I'm not sure if I will get the time to do something with Mortemia. Sirenia will always be my first priority, but maybe sometime in the future, where I will have more time on my hands, I will be able to work on my other projects. I've got a lot of sketches for new songs, ideas, riffs and stuff, but it still needs a decent amount of work before it gets closer to the shape of an album.
MG: Emma, do you watch videos of your own performances with Sirenia to see what could have been done better, for example?
Emma: Of course. I think it is important to watch the videos, to be able to have an objective vision of what you do on stage. And for me it's always painful to watch them, because you can never be good the first time you perform, and it was hard to feel comfortable with the new material, also moving on stage with the in-ear system. There is a lot of things I've learned in one year, there was a lot of work for me to do, so the videos are always interesting and helpful to learn and be better over time.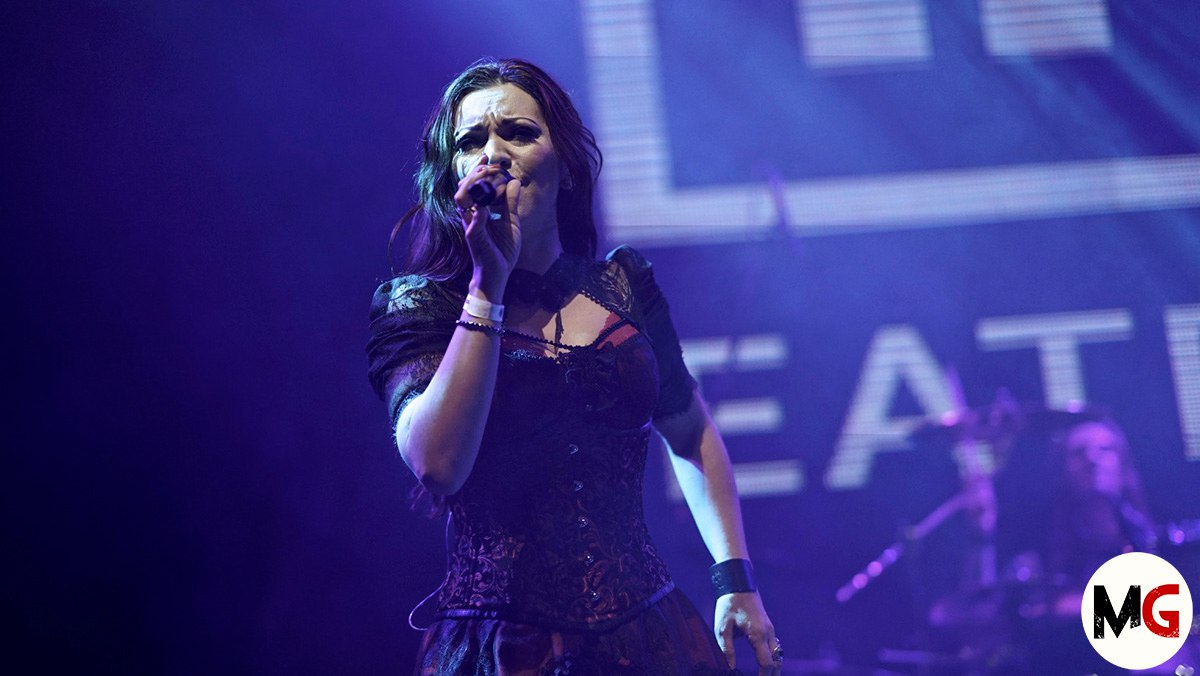 MG: Which of the songs of the older band's catalogue are the hardest for you to sing?
Emma: It depends. There are some that are very high for me, especially the ones written for Ailyn's voice, for example, "Cold Caress". We still perform this song live, because it's a really good one, but for me it's very high. There are other songs that I'm not able to perform. I mean, I can sing them, but when I get to do it every night, it's too tiring.
MG: What does your family think about your decision of becoming a metal singer?
Emma: It wasn't a great surprise for them, I think. Even if they are used to hear me in classical music, opera, it still wasn't a surprise, because I actually started making music in rock bands. That was kind of my first love. I think my family knew that I was a bit frustrated, leaving the rock music that music. Metal feels different now, but it is a good experience for me to live and I'm really happy to do it.
MG: Do your kids like Sirenia's music?
Emma: It depends. My son is a big fan! He knows every song by heart and is a very big 7-year-old fan. He's even doing videos, sort of movies on the songs.  My daughter is a bit older, she's 14 and it's not exactly the kind of music she's listening to, but she still likes it. She's not that big fan as her brother is though.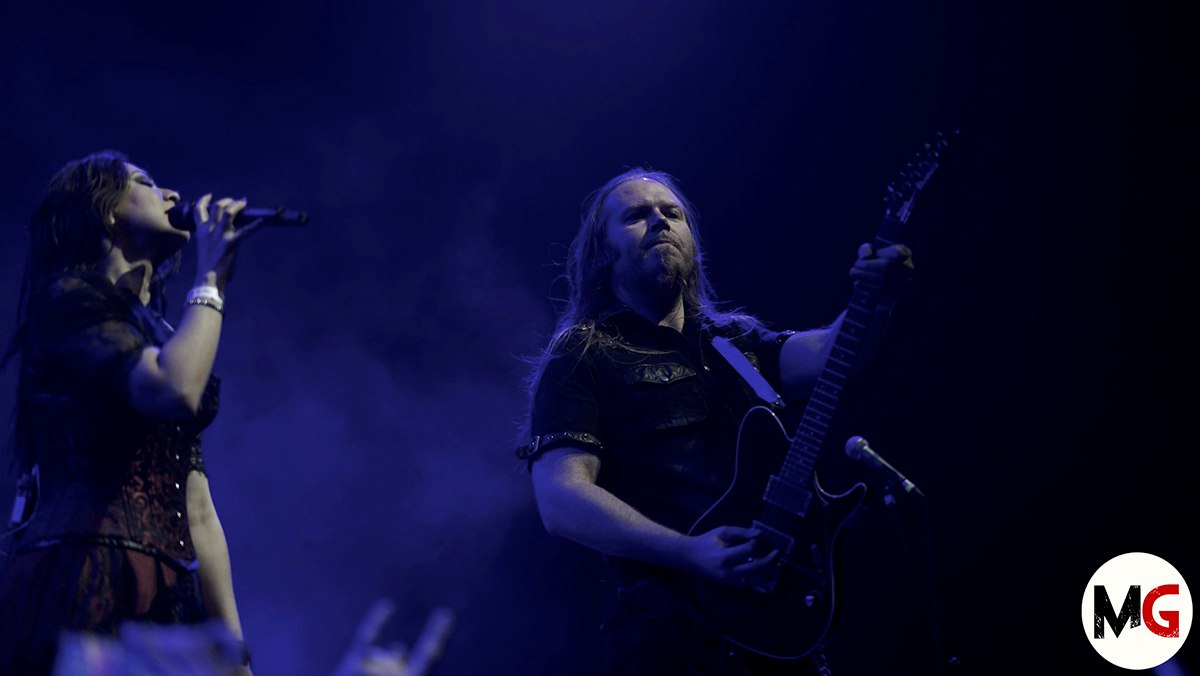 MG: Not a long time ago you have been touring in North/South America and China. What are your impressions of these places? And how does the audience differ there?
Morten: I think, the audience is not that much different. The metal fans are really enthusiastic and warm everywhere we go in the world. But the crowd in Latin America – they maybe have a little bit "extra", that crazy energy, in a way. For the rest of the world the audiences seem to be pretty much the same.
Asia was for the first time for us, and it was a really nice experience. We had a great time there, and fans were amazing, I'm already looking forward to come back there.
We've toured Latin America for several times already by now, and it's a lot of fun each time we come there. North America was also for the first time for us, in May, and it's nice to be able to play in a lot more of the places of the world than we were able before, and we're really happy with it.
Emma: Of course, of course, it's always different! People's reaction is different everywhere, and the extent of the difference is amazing. One of the craziest crowds we had was in South America. People knew every word of every song, and it's crazy how invested they are into the shows.
As for Chinese – it did feel different as well. It was a warm welcome as well, but in a different way. South American people are more, I'd say in French, "extraverti", but, I think, Chinese people are a fantastic crowd too. It was a nice surprise in a way, because we didn't know how they like our music – we can't have any feedback on YouTube or Facebook from them, so we couldn't set any expectations, and it ended really nice.
MG: If you were asked to characterize Sirenia's music in three words – which words would it be?
Morten: That's always very difficult. But maybe "symphonic", "metal" and "gothic" – that's maybe the three main elements in our music. Sirenia's musical concept is based on fusion of being a metal band, mixing it with a lot of other styles, like classical music.
Emma: "Symphonic", "Vocal", because there is actually a lot of space for the voice in the music, and "Versatile".
MG: What can you say to the fans in Russia?
Morten: Yeah, we're seeing them soon! We've been to Russia five times already, so it will be our sixth time already. We love coming to Russia – always have a great time there, fans are amazing, and it's just a cool place to be. Moscow and St. Petersburg are really big, really impressive cities with beautiful architecture, great food, good drinks, nice people – we indeed always have a very good time coming to Russia and we're really looking forward to come back.
Emma: I'm very excited to meet you all soon! It will be the first time for me, and I've heard good things about Russian crowds. So I'm really excited to be there and I hope they will like our live performance.
Special thanks to Yuri Kim who had a talk with Morten and Emma for MetalGossip.