7,5 / 10
Scarlet Aura — Memories
Recording a cover-version of a hit is always either risky or safe. If you want to introduce the world your own vision of the song, you have to be ready to be rejected or, at least, unnoticed at all. At the same time, it might be safe because we all like the feeling of nostalgia and re-listen to the hits played by other musicians. In the latter case you'd better try to do your best to reveal your potential for new listeners on the basis of a well-known track.
Scarlet Aura's "Memories" is twice risky because guys chose the classical rock and metal hymns of our time and made a full-length cover-album. That's another tricky moment because even making a pop-cover in a rock/metal way is not that easy sometimes, but what do you expect from making a cover inside the same genre? So, let's see…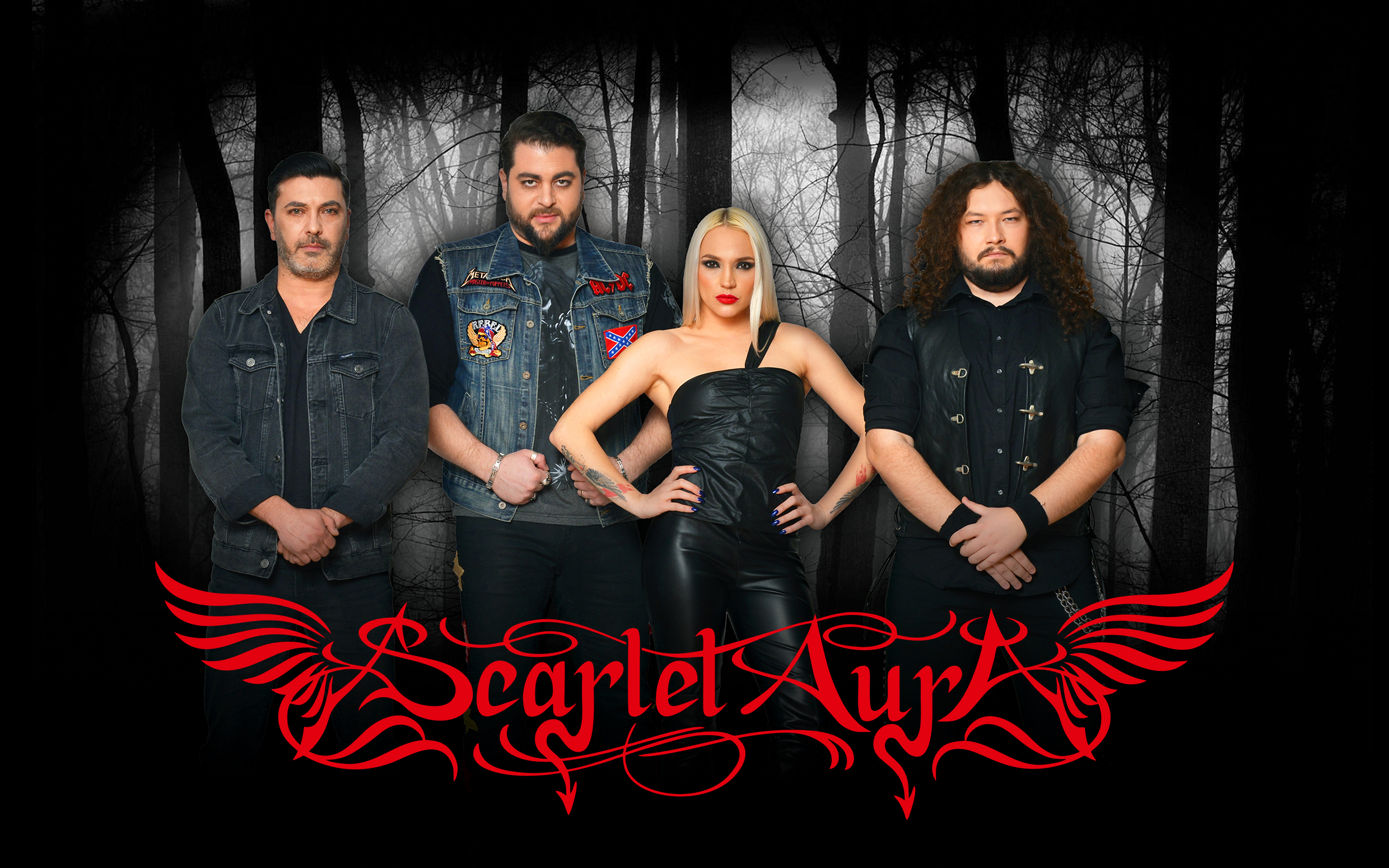 First of all, that's what we have in "Memories" tracklist:
1.The final countdown  (Europe)
2. Breaking the law (Judas Priest)                             
3.Don't talk to strangers (Dio)                                                                                               
4. My ugly boy (Skunk Anansie)                                   
5. Wasting love (Iron Maiden)                                    
6. A past and future secret (Blind Guardian)             
7. If I close my eyes forever (Lita Ford feat. Ozzy Osbourne)                   
8. Zombie (The Cranberries)
9. Eye of the tiger (Survivor)             
10. We're not gonna take it (Twisted Sister)        
11. All we are (Warlock)        
My favorites are definitely "Zombie" (originally by The Cranberries) and "Don't Talk to Strangers" (originally by Dio). Symphonic insets in "Zombie" sound really originally and catchy, and the main vocal line has interpreted a bit, so Aura's voice fits this exact version of the song. "Don't Talk to Strangers" in Scarlet Aura's performance turned out to be even more tragic and emotionally heavy.
It was surprising to hear "A past and future secret" (originally by Blind Guardian) among the other songs in the tracklist, and it's obviously new experience for the band. Even though the cover is almost a «twin" of the original version, the guys managed to give the song a slightly softer and "warm" sound.
In general, the album is the whole thing that not always happens to cover-releases. The way how the chosen songs correlate makes it complete, but, along with it, monotonous.
Thus, "Memories" represents a very important part of our mutual musical past in modern view prolonging the lives of the hits. Scarlet Aura gave us an extremely emotional retrospective and we can feel how much the band cherish these immortal rhapsodies of our life.
MetalGossip correspondent: Zhanna Sadovskaya