One of the most worldwide known Finnish bands Poets of the Fall has started the mighty Clearview tour almost a year ago, and it marked a brand new conception, style and sound of the band. Listeners fell in love with the album and still enjoy the fact that even changing their style and sound in a way, the musicians stay devoted to the Music itself and to their very own fans. Have you ever seen the band having the shows almost every day during a year and still having Meet&Greet almost before each of them to stay close to the listeners all over the world?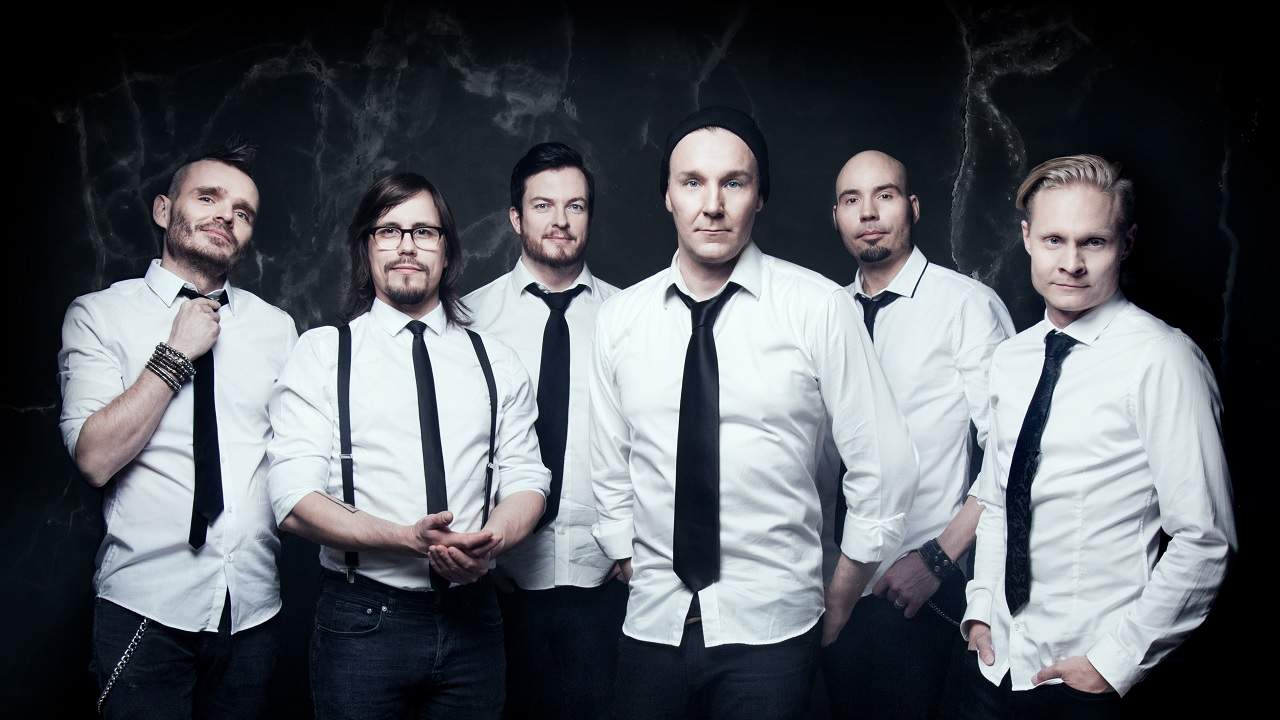 Photo by Tiia Öhman
After having a blast last November, guys are coming back to Russia, Belarus and Ukraine to celebrate the end of Clearview tour together with the fans.
Shows will take place:
01.11.2017      Ukraine, Kyiv, Sentrum       
02.11.2017      Belarus, Minsk, Re:Public    
04.11.2017      Russia, St. Petersburg, Kosmonavt 
05.11.2017      Russia, Moscow, Stadium
Tickets: http://poetsofthefall.com/
We were lucky to have a talk with one of the Poets of the Fall's co-founding members, lead guitarist and composer, Olli Tukiainen, about the process of composing, crowdfunding and other interesting things.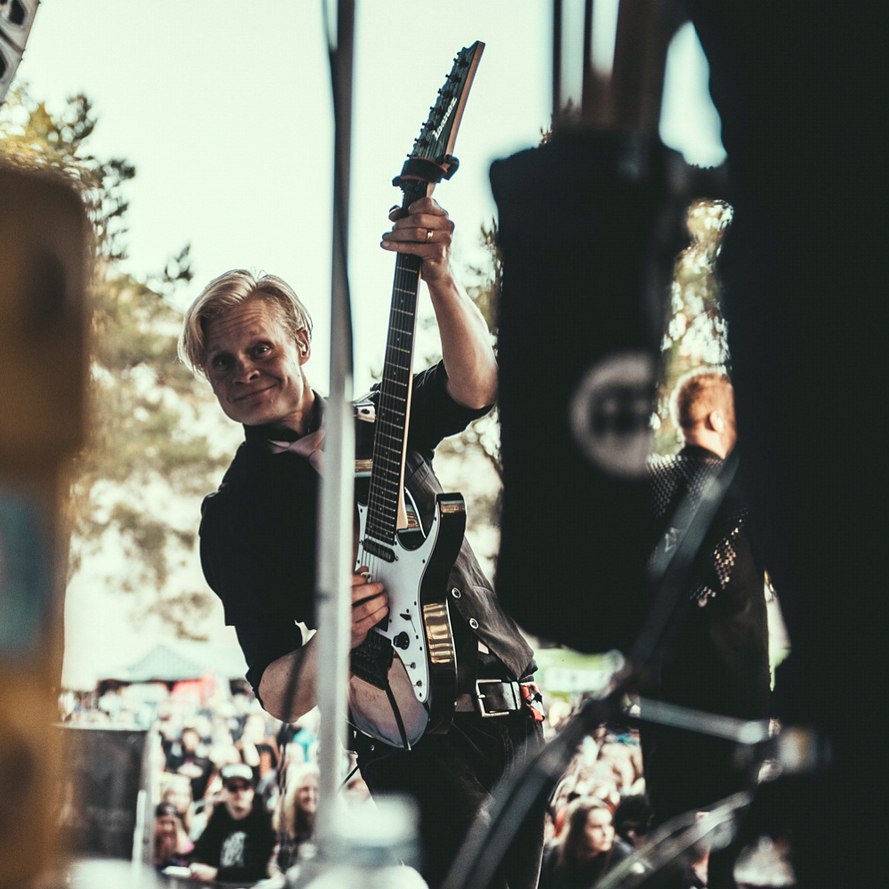 Photo by Jonaleksi
MG: Hello Olli! Thank you very much for the consent to answer my questions!
Olli: My pleasure!
MG: To begin with, could you please tell us, what is music for you personally? Is it a way of expressing yourself, of relaxation, or, maybe, it's a way of connecting to your inner world, to some memories, etc.?
Olli: I guess it's all of that.
MG:  Looking back, how would you describe the meaning of music in your life? I mean, how did (or still does) it influence you?
Olli: Listening to music has always been the source of my inspiration. I think writing new music would be so much harder without getting new influences and ideas. It is truly my everyday passion.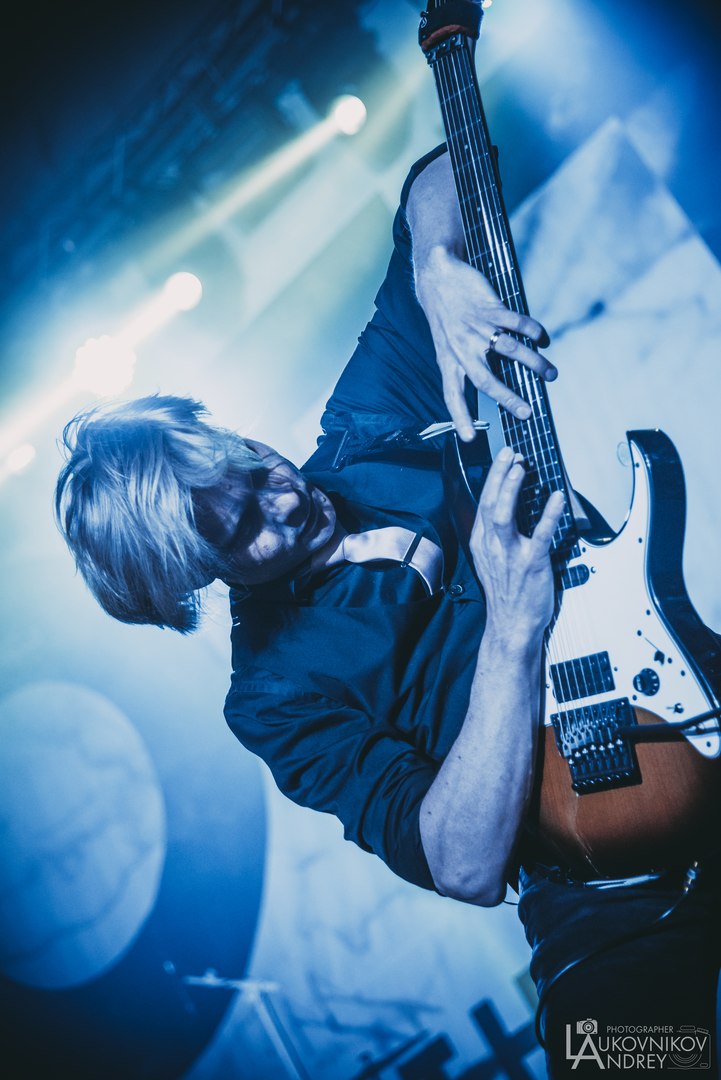 MG:  If I'm not mistaken, you either compose (or composed) music for other musicians. Does this process differ from the process of composing for your own band?
Olli: I'd say I've composed with other musicians. I often start with a guitar riff no matter who I am writing with. The biggest difference might be the music itself, not the way it is composed, as it's always about working together bouncing ideas forth and back.
MG:  Olli, you play the guitar, but have you ever thought of mastering any other musical instrument (not instead, but beside the guitar)?
Olli: I have studied violin, keyboard and cello, but I don't play them that well to be honest. Next I'd like to learn to play the trumpet (smiling).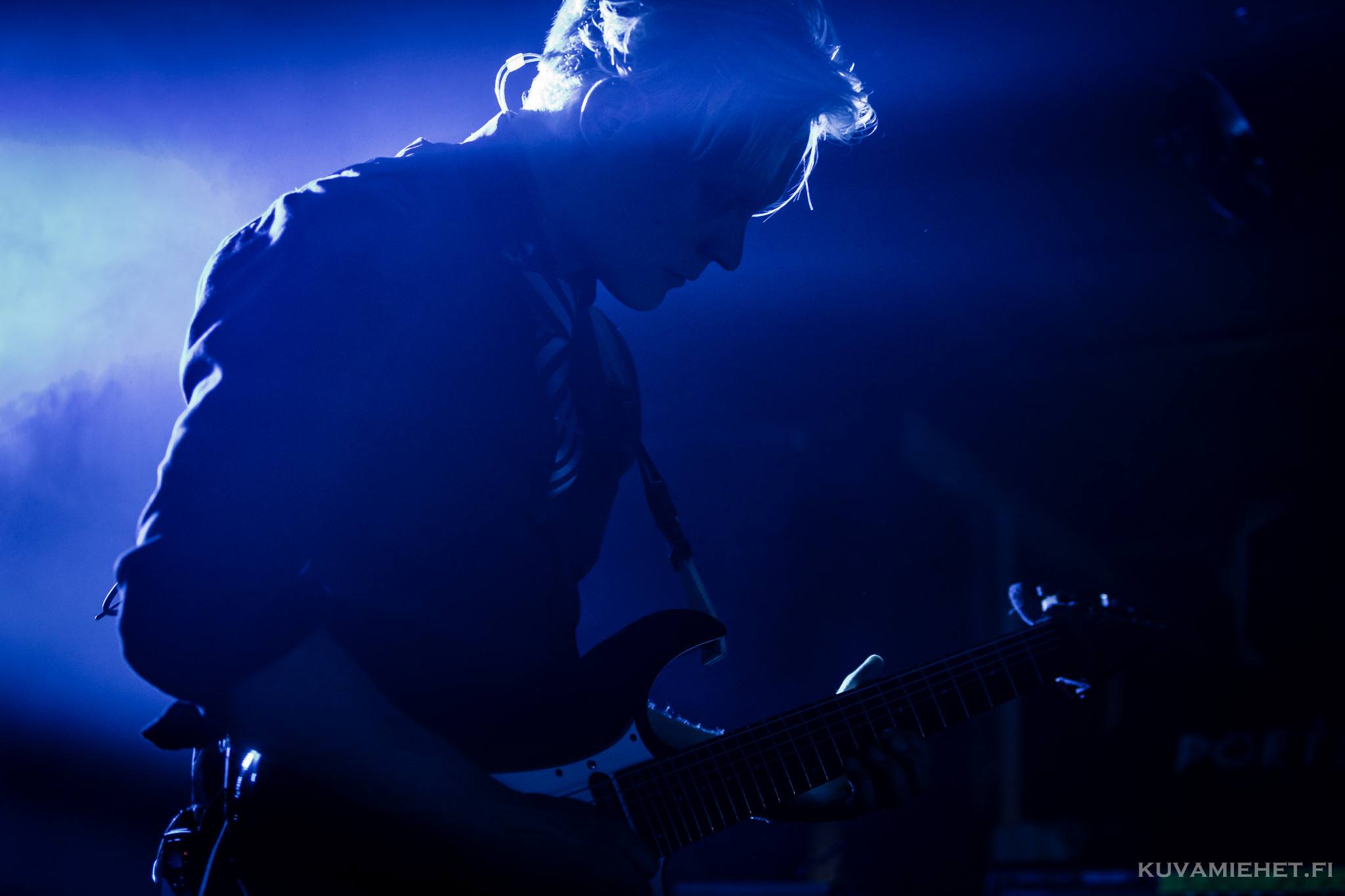 MG:  Jaska (Jaska Mäkinen, rhythm guitar of the band – the interviewer's note) once said that you have an impressive playlist of the 90's music. What genres / bands / solo-artists does it consist of? Could you please make, let's say, top of 5 the 90's songs for us?
Olli: Tough one! I do listen a lot of music of many different genres. Lots of guitar music of course, jazz, some drum & bass stuff and top 40 songs. My top 5 (If I skip the unknown art stuff) today would be:
Dream «Theater Take the Time»,
Bjork «Hyperballad»,
Rage Against the Machine «Killing in the Name»,
Van Halen «Poundcake»,
George Michael «Fastlove»
MG: You're also a teacher, and it implies having some special character features (for example, patience, ability to explain, etc.). Does it help you as a musician and as a member of the band?
Olli: Yes, social skills are very important. As a freelance musician, sometimes you get the gig because you are an easy person to work with, even though your playing skills wouldn't be that amazing. We have been happily together with the band for many years now and I think it's because we've learned to discuss our feelings, ideas and even future dreams openly.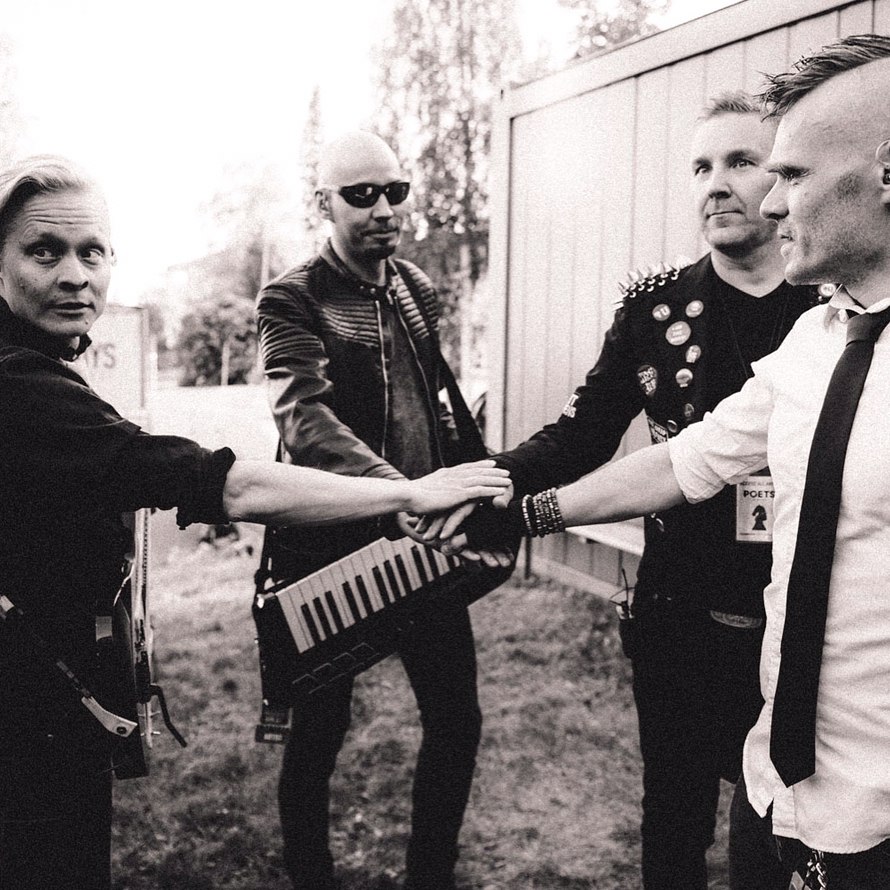 Photo by Jonaleksi
MG:  Talking about live performances, you usually have quite a tight tour-schedule. So, how do you usually get prepared for almost daily shows? Do you have any rituals?
Olli: I try to sleep as much as possible and of course I play the guitar as much as I can. Especially the warm up before the show is important. If I have time I'll go to the gym and try to eat well. I also like to make sure that my clothes are in good shape before entering the stage (smiling).
MG: Moving closer to Poets of the Fall, a huge number of bands all over the world use crowdfunding now. As I remember, you used it too for DVD Live in Moscow. From your experience, what are the advantages and disadvantages of this kind of funding?
Olli: Lots and Lots of work on top of the usual work. The good thing of course is that you know that there are people waiting to get the finished product. That is a good motivation! I Could do it again someday.
MG: We are looking forward to seeing you in Russia, Belarus and Ukraine this autumn again! Just can't get enough of your shows here! Would you wish something to your listeners here?
Olli: Work hard and never stop dreaming!
MetalGossip correspondent: Zhanna Sadovskaya