8/10
It is always interesting to watch the development of the bands facing the turning point in their career. The next step on the way towards a new musical era, carrying the luggage of new knowledge and experience is the most important and dangerous.
After surviving the rebranding, releasing two full-length albums and playing 9 concerts as a support band of Tarja Turunen, Romanian rock band Scarlet Aura releases a brand new single «The Beast Within Me» that is supposed to prepare the audience for the upcoming full-length album «Memories».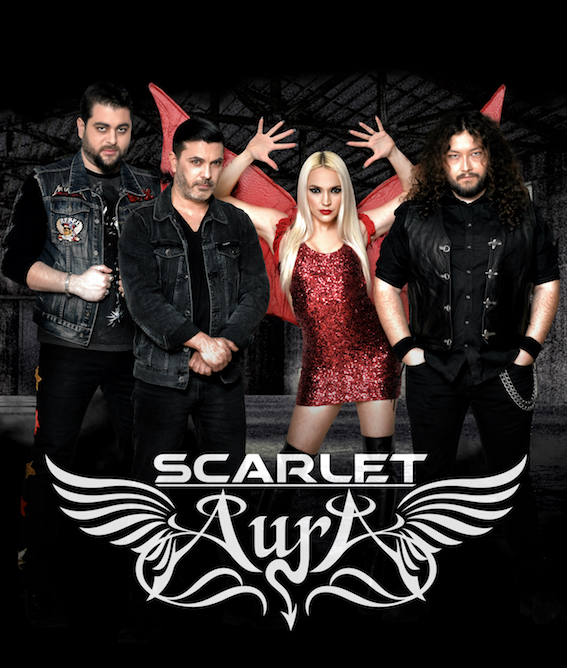 So, the single includes the title song (which hasn't been released before) «The Beast Within Me», a cover version of Ronnie James Dio's «Do not Talk to Strangers»  and a live cover version of Lita Ford and Ozzy Osbourne's «If I Close My Eyes Forever".
First of all, I'd like to pay particular attention to «The Beast Within Me», which was mainly emphasized, and, in fact, it was not in vain. The song turned out to be multifaceted and very «theatrical». Thanks to the non-standard structure, the aggressive vocals of Florin Kostachita, who was invited to be a special guest on this song, and Aura's emotional manner of performing, you suddenly find yourself sympathizing with the lyrical heroes. The instruments were also chosen purposely: besides the usual guitars, we can hear an incredibly beautiful violin that makes «The Beast Within Me» very similar both to an epical hymn and a ballad. The atmosphere is supplemented by "back" voices that are being in their own dispute and serve as a background for the main vocal line. I would also draw some parallels between «The Beast Within Me» and Nightwish's «Beauty and the Beast».
Talking about cover versions of «Do not Talk to Strangers» and «If I Close My Eyes Forever», I can't help noticing the band's approach to the reworking of these songs. There is not only the professional performance of rock hits, but also the feelings that Aura puts in every line. I was especially impressed with the live performance of «If I Close My Eyes Forever» – it's incredibly emotional and powerful.
Thus, the single «The Beast Within Me» fulfilled its role, becoming a link between «Falling Sky», marking a significant change in the band's history, and the upcoming album «Memories». Progress is obvious: the atmosphere is sustained from the first second to the last one, melodious bridges and roaring, raw guitars replace each other that makes the sound of the single closer to heavy metal. Well, personally I'm looking forward to «Memories», which, I'm sure, will open new horizons to Scarlet Aura.
MetalGossip correspondent: Zhanna Sadovskaya