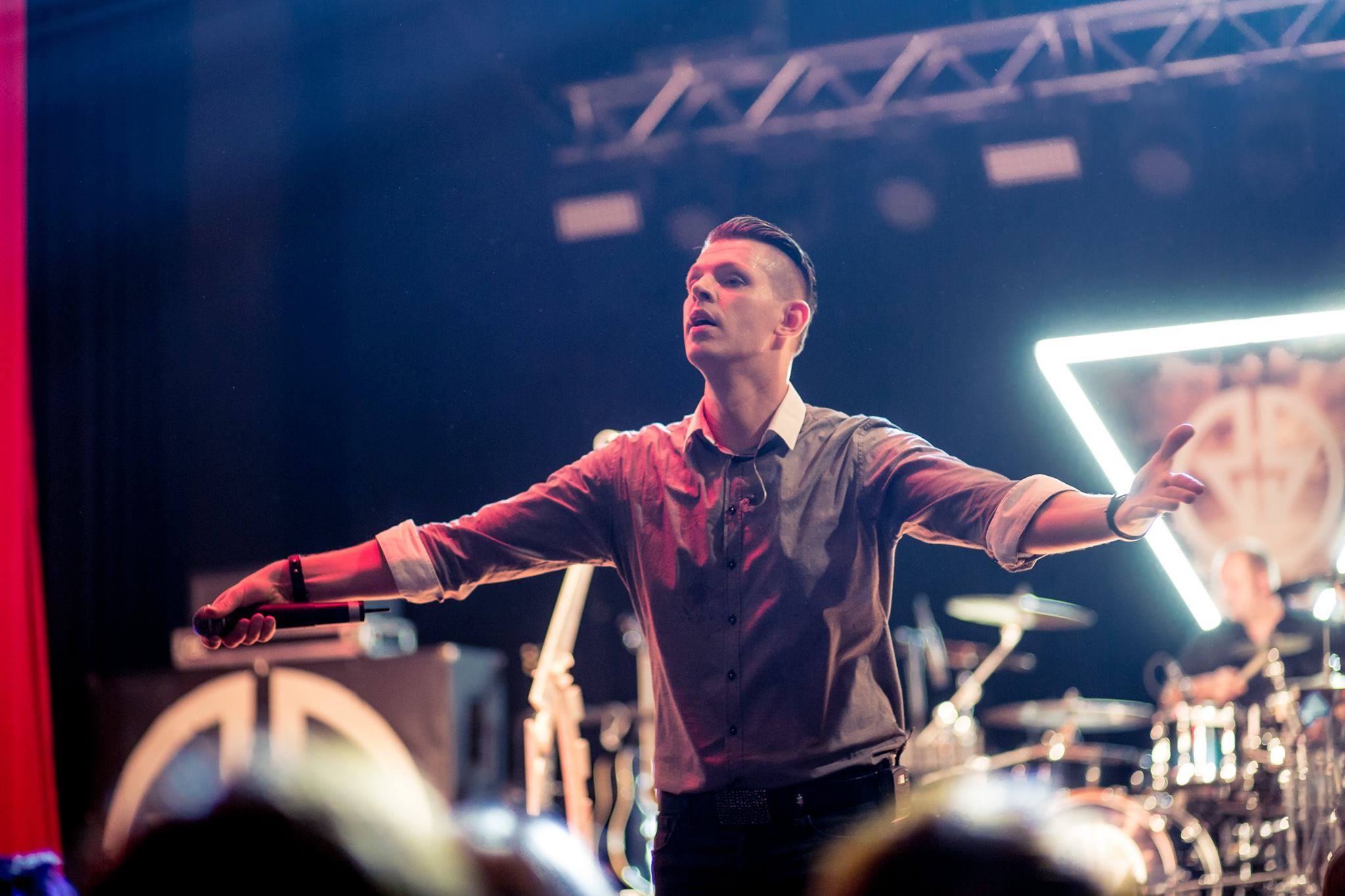 German band Down Below has won listeners' hearts with their music, energy and genuine sincerity. Living every single second they spent on stage, the band decided to be honest with the fans when they felt they needed more forces than they had at that moment. Thus, in the end of 2016 the band had finished touring and took a break. Despite this, the founding member, lead vocalist and songwriter of the band, Neo, started his solo-project called Neo Kaltes Paradies.
MetalGossip was lucky to have an opportunity to learn some details about an amazingly talented musician, his solo-project and some other exciting things from his own words.
MG: To begin with, I'd like to ask you about your solo-project. How have you started it? Did you have it, perhaps, in your mind when Down Below was still touring and recording, or it happened later?
Neo: It's a good question. Well, in 2016 we started to discuss our plans concerning Down Below. Some of the band's members became parents, so they wanted to spend more time with their children. We needed to make a decision because I felt that not everybody was 100% on stage. That was a problem since we should be 100% on stage (or even 150%) for our fans who came to our shows just for us. And then the others said: «Okay, maybe it would be better if we pause a little bit, or maybe we should finish the band's history because if we are not there for 100%, we'd better bring it to an end». So, I said: «Yeah, it's okay. Of course, it's a little bit sad, but I have to respect and accept it». I'm a musician, so I knew I had to go on, and then I thought that it might be a good possibility to make a new start. And so I did (laughing).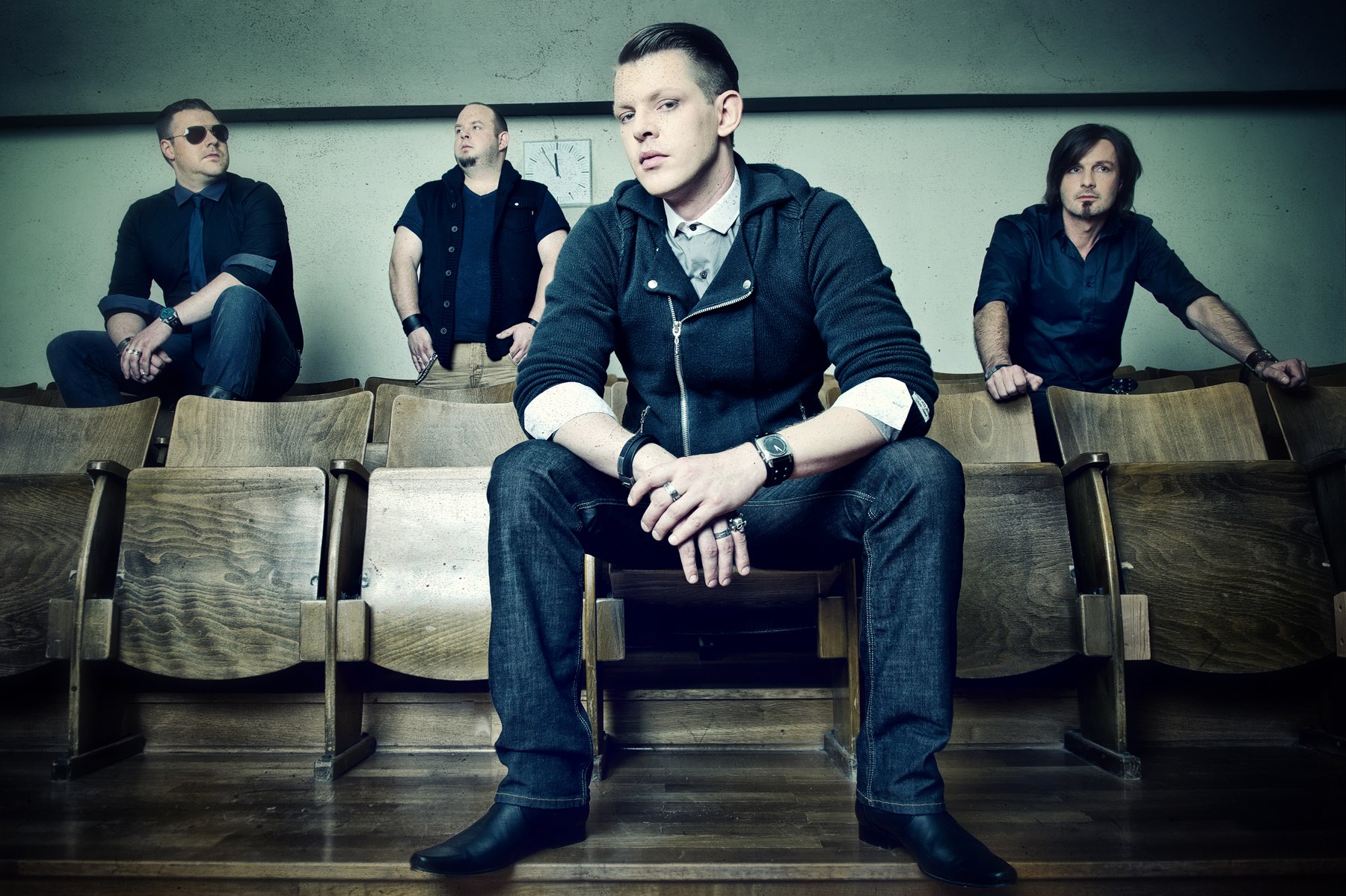 MG: Yeah, obviously. So, does your solo-project have any conception?
Neo: Not really, the only conception is me. I do what I've been doing before – I wrote the songs for Down Below, now I write the songs for my project and they are about me, my life, they are my stories.
MG: And what can we expect from you in the nearest future? As I know, you'll have several live shows in Germany, won't you?
Neo: Yes, I've planned a little tour in autumn. It will be very intimate acoustic shows where I'll play some new songs. I also have planned a new record called «Kaltes Paradies» («Cold Paradise» in English). At the moment I'm in my home studio, working on the new tracks and preparing for my German shows in autumn. I've already had several shows in Germany and it was great: I was one-on-one with the audience, the songs were new and the audience liked the performance (I liked it too). Plus, I'm planning a Russian song because I have a Russian tattoo of a wolf on my left arm (written in Russian as «волк» — a translator's note). It's my favorite animal, and I have a friend from Chechnya who taught me Russian a little. She said there's a difference between Chechen language and the Russian one, but they are still very similar.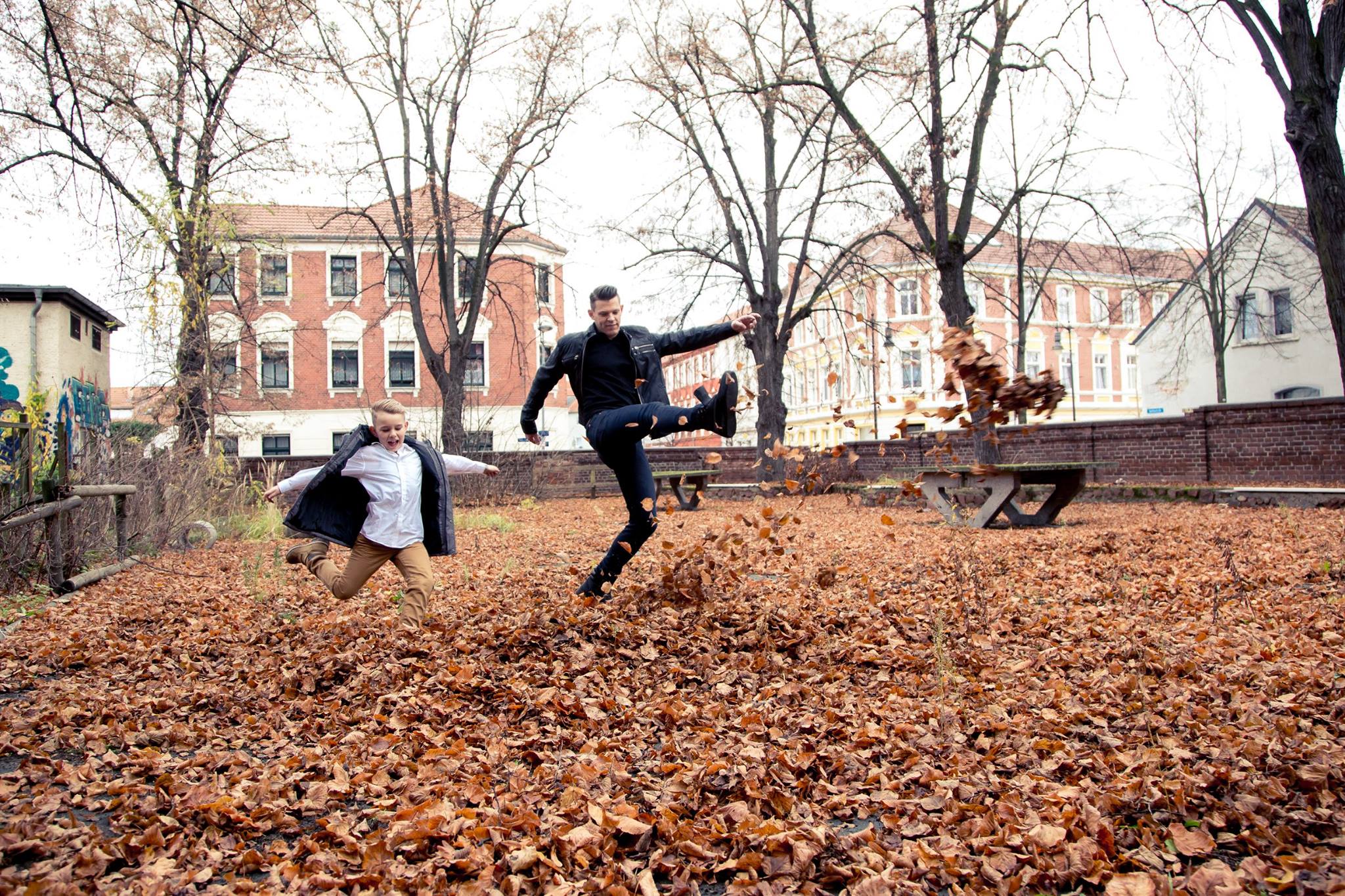 MG: Neo, where does the inspiration come from? From literature, music, or, perhaps, from nature?
Neo: It comes in different ways, actually, but it always comes from the inside of me. Perhaps, I would better describe how I usually work.  So, first I compose the melodies – I don't know where exactly they come from, but they are born inside of me while I'm playing some instruments. After that, I take my earphones, lay on my bed (or somewhere else, it depends on where I am) and it's like a soundtrack for a movie: I have pictures in my head, and then the words appear on their own. That's the moment when I realize «Oh, I remember this story!».  It's a little bit magic, and it's really hard to explain, but the melodies appear first and then the words.
MG: Yeah, I understand. It's all seems to be about visualization.
Neo: Yeah, it's like watching a movie inside your head. It's rather hard to describe the whole process in words, though, it's my job and I like it.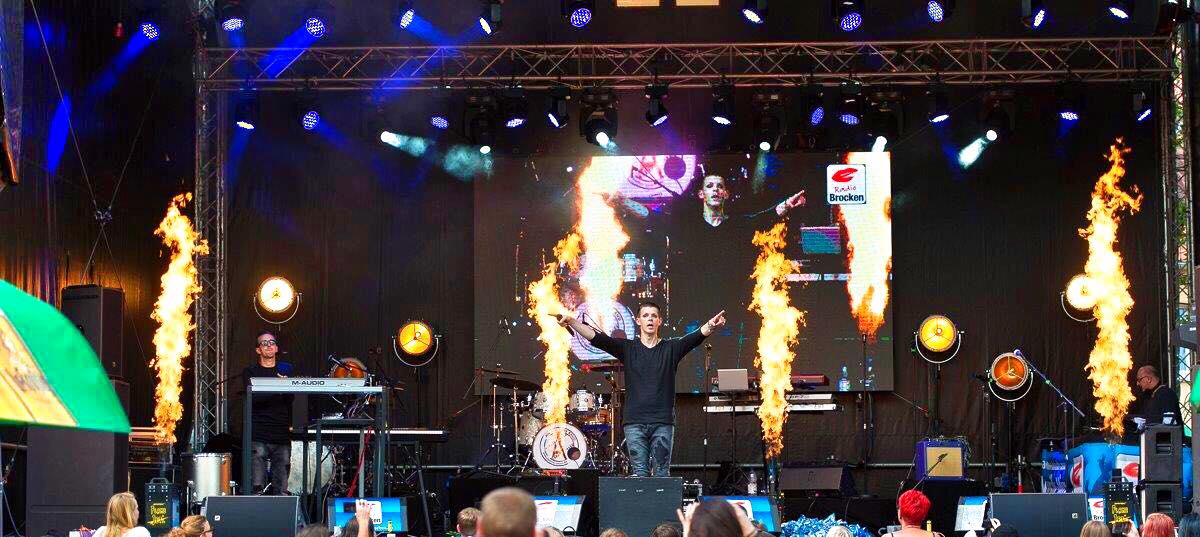 MG: To be honest, I can't help asking you about Down Below. May we expect your reunion one day? Have you already discussed it inside the band?
Neo: Yes, of course! My bandmates said that they want their children to grow up a little, and then we'll talk again. It's not so far away, actually.
MG: For me personally, Down Below's album «Mutter Sturm» has become a discovery. It differs a lot from other band's albums. So, could you please reveal some details of the story behind it?
Neo: «Mutter Sturm» was the most private record; it was very close to me and to my childhood.  I'm a musician, and I wanted to tell people my own story. It's a very positive record, but it also has a dark side. You see, there are many symbols on the cover: a triangle, a storm and a child.  There's also a hand that may be a symbol of the God who protects you. Talking about symbols in general, I like the meaning of my favorite one, a wolf, and I would formulate the message of it as «having two wolves inside: a black one and a white one». Only you may choose which of them you want to feed more and to let it grow.  It's a very great and important image for me, and I personally have decided to feed my white wolf a little more.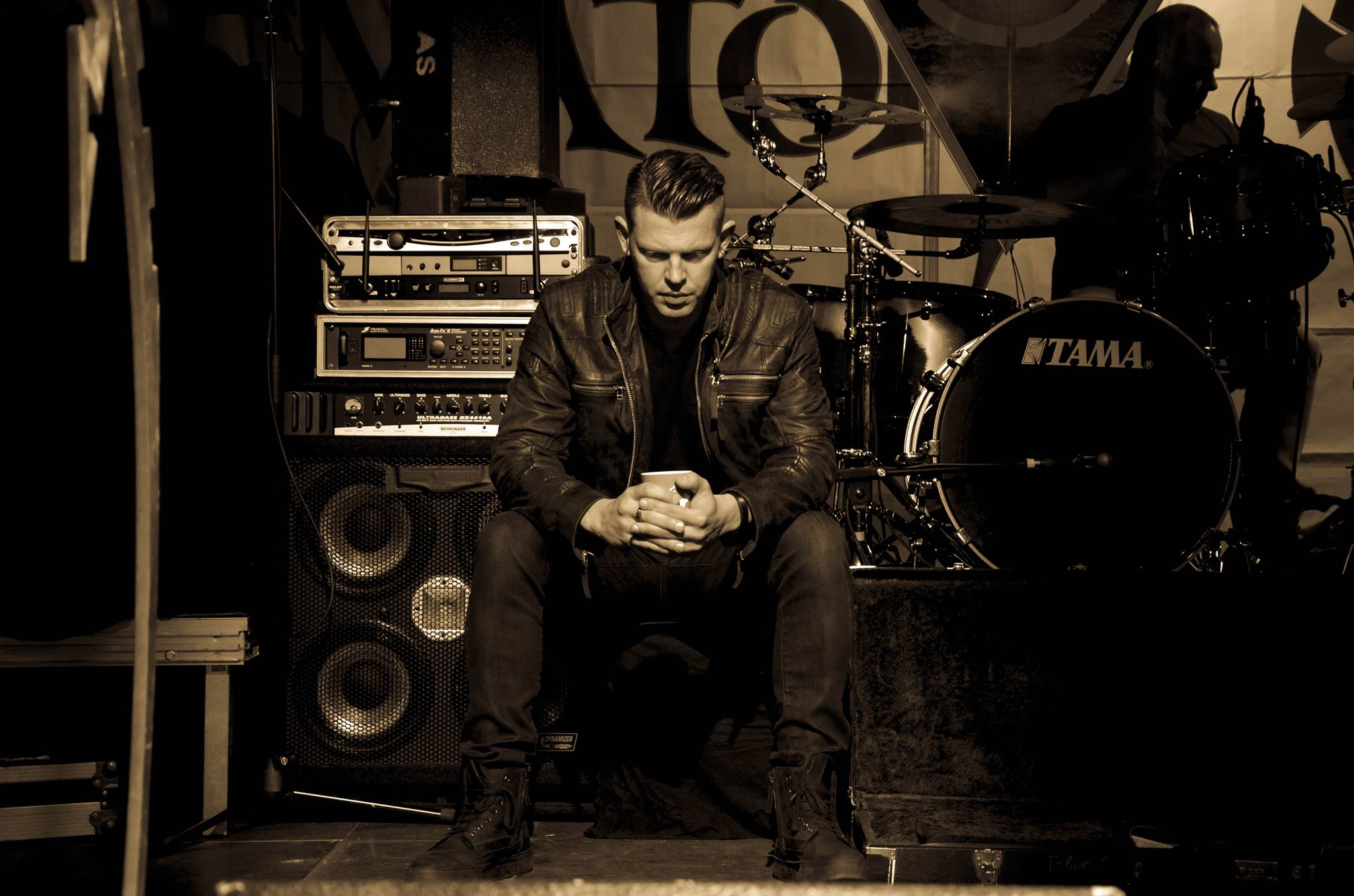 MG: By the way, at first you wrote lyrics in English, but after performing at Bundesvision Song Contest in 2008 with «Sand in Meiner Hand» you chose German. Do you feel any difference expressing your thoughts and feelings in these two languages?
Neo: Yeah, we took part in a big German TV show, and the song for that show had to be in German. I wrote the lyrics in German for the first time, and it was a very different feeling because I felt like I was naked. We have a very hard language; it's not always easy to transport words to melodies since German language has all these «khh –sounds». I felt a little more comfortable with English lyrics, but, in the end, I felt that if I use the German words, I have more possibilities because German have more words to describe a situation or a feeling than English. Moreover, I felt closer to myself because German is my mother tongue. Thus, I thought: «Why should I sing in English if it's not my language?», and German is a little more lyrical and true to me.
MG: Talking about you personally, how do you usually relax? Well, you know, make your brain stop thinking about everything?
Neo: I really like the mountains and the sea, so when I want to relax, I take a car and go about 3 hours to the South, or 3 hours to the other way and I'm in Poland, so I can decide. When I don't have time for a 3-hours driving, I go outside and do some sports. The most important way of relaxing for me is listening to the music.
MG: So, you're a musician, and you still like listening to the music? I mean, sometimes musicians get tired of music. You listen to it all the time, and sometimes you just need silence, don't you?
Neo: Yes, I can understand it, but it's not about me. Music is a way of staying in contact with my inner child, with my emotions, so it's extremely important for me. However, sometimes I get tired of listening to my own songs (laughing). I really like music and I like listening to a lot of artists. I don't like schlager music – this is a very traditional music style in Germany. I feel at home in 80's, maybe, synthpop, heavy metal, rock and punk rock, crossover, hip-hop, etc.
MG: Could you tell what bands and/or solo-artists had an influence upon you?
Neo: Oh, it's definitely The Cure, Kraftwerk, Depeche Mode, A Perfect Circle, Metallica, Die Ärzte, Rammstein, of course. There are so many musicians that I like, but I may forget to mention them now. I have many influences, because I was interested in everything I was listening to.
MG: Did you start trying singing when you were a child, or later?
Neo: When I was a child (3-5 years old), I used to stay at home all alone at night. Sometimes I felt very lonely, and I was listening to the radio and always singing, because while singing I wasn't lonely.  It was a very good way for me to forget everything. I liked Michael Jackson and thought: «If I was a grown-up, I would sing on stage like him."
MG: … and dance like him…
Neo: Well, I was not as great at dancing as he was, but I did (laughing).
MG: Did you try joining any bands in your teen-age?
Neo: My teen-age was very crazy, because I didn't like Oliver Twist: I was away from home, I was a punk, it was the time when the two parts of Germany became one (1989 -1990 — a translator's note), and I decided to leave home because we had many problems there. I was a punk, 14 years old, living in the street and, of course, I liked punk rock, so I had a punk rock band called Sabotage. Later on, I was sent to the orphanage where I met many guys who listened to death metal and black metal. It was very new to me, it was like: «Oh, how do they do like this (growling)?!». I learnt to listen and to love these music styles too. Thus, after The Cure and Depeche Mode, punk rock and metal had a great influence upon me too.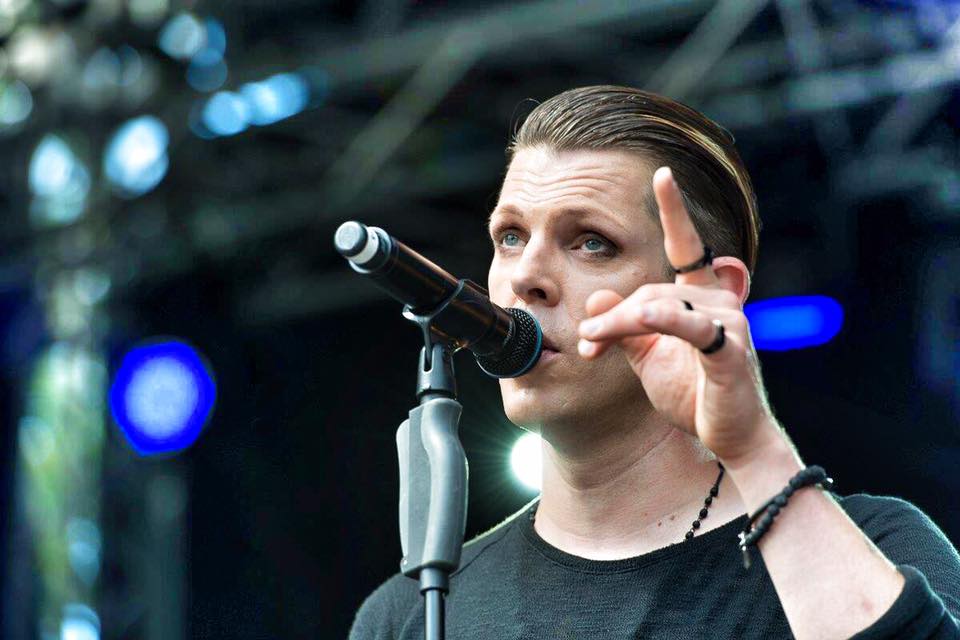 MG: Neo, being such a talented and experienced musician, what could you wish or advise that Neo (you yourself) in the very beginning of his way as a musician?
Neo: I always say that the best song I wrote is the song I will write. It's like seeking for the gold: I hope I'll have many ideas (and, I'm sure, I will). The most important thing for me is health, so staying healthy is the only wish I have.
We sincerely thank Neo for the interview and wish him inspiration and all the best!
MetalGossip correspondent: Zhanna Sadovskaya