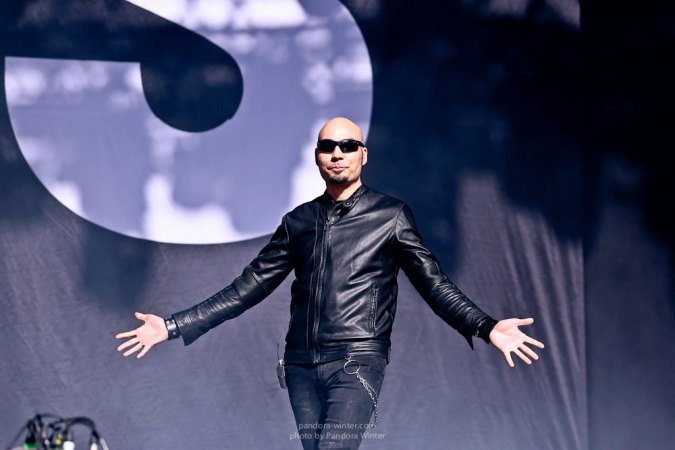 Poets of the Fall is one of those few bands which manages to keep its DNA during many years of the constant developing. They get an extremely warm welcome everywhere they go and their current Clearview tour is going to be the mightiest one for the band's history.
Markus Kaarlonen, a composer, producer, one of the founding members and keyboardist of Poets of the Fall, told MetalGossip about his main sources of inspiration, composing music for films and games, and many other exciting things.
MG: Hi, Markus! It's so kind of you that you found some time for answering my questions!
Markus: My pleasure!
MG: Looking back to the days when Poets of the Fall only started as a band, have you ever thought that music, along with the band, would turn out to be an integral part of your life?
Markus: I think I knew (or at least hoped) a long time ago that music would play a big role in my life. Back in 2003 when the band was in its early days, I had already worked as a musician / producer for almost 10 years. But of course it's impossible to predict the future, and I never thought something like Poets of the Fall would happen…
MG: You are one of the founding members of the band, and as I understand, you actually have many more things to do in your band besides composing and producing. Could you, please, tell us about it?
Markus: Sure! I worked as a web designer before (and during) Poets of the Fall for some years, taking care of things like programming, databases, layouts, user interfaces, community administration, etc. So it was only natural for me to take care of our band's website and social media. Recently we have had other people help with that stuff, so it's not just me any more (meaning I have more time for music… at least in theory).
I have also worked on some of our video releases, like the Temple of Thought studio live and the Live in Moscow DVD, which I (co-)edited and produced. Plus some smaller videos now and then, like ads for upcoming shows, the mannequin challenge we recently filmed with our fans, etc.
MG: Being a professional musician with such a great experience now, what would you advise that guy (yourself in the past, I mean) who was only in the beginning of this way?
Markus: Know the value of your own work, don't let others use you. Work hard (like I know you do (smiling), but don't let your work dominate or define your whole life. (To tell the truth, this advice applies to my current self just as well…)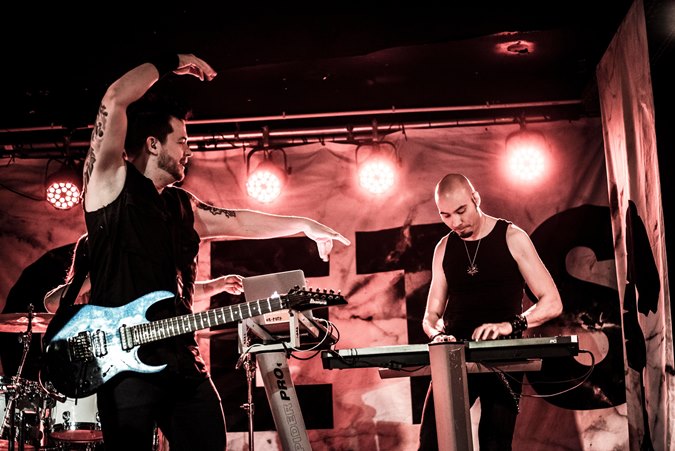 MG: What are your main sources of inspiration? Is it your emotions, feelings, impressions or, maybe, books, films, etc?
Markus: Inspiration comes from everything I experience in my everyday life. That includes movies I see, games I play, and music I listen to, but also the most mundane things, like what I had for breakfast today (nothing, actually). Often I get inspired by new sounds, which are the building blocks for new musical ideas.
MG: What music do you prefer to listen? Do you have some composers/singers/bands that impress you more than the others?
Markus: I could write a book about this, but I'll try to keep it short…
Music genres have never mattered much to me. Almost any song or style can grab my attention and give me "the feels", as long as I hear something special in it… and defining that special element is almost impossible, and varies from song to song.
If we go into genres anyway, 80's synth pop and old-school electronic sounds have a special place in my heart. Classical music and opera are very important to me. Classic rock from the 70's and 80's is always on my playlist. Sometimes nothing beats heavier rock. I often enjoy music that combines elements from different genres, or forgets about genres altogether (like rap metal, rock with electronic elements, rock/classical crossover, etc). Some genres, like jazz, a cappella and blues, are all about the actual performance, so I prefer them with video (or live).
Being a huge movie fan (and wannabe composer for major movies), I also listen to a lot of movie soundtracks. I love the classic orchestral stuff from John Williams, the modern sounds of Hans Zimmer, the incredible atmosphere of Thomas Newman's music, the overwhelming emotion in Ennio Morricone's works, to name a few.
It's really hard to list my favourite bands without talking more about why they are special to me, but for the sake of brevity, let me just mention Queen, Pink Floyd, Electric Light Orchestra, Depeche Mode & Genesis.
MG: Markus, you also compose music for games and films, am I right? What are your most favorite projects (game, film, for example) you are particularly proud of?
Markus: Right! I have worked on a few games and films, and I hope to do it more in the future. Basically I'm never satisfied with anything I have done, but I think my soundtrack for the game Rochard still sounds decent, and its composing was very interesting and educational. The recently released 3DMark Time Spy (a kind of animated short film) was a fun project as well. I also made sound FX for it, and I think the end result works pretty well.
MG: Is there a difference in process between composing for the band and composing for a game/ film?
Markus: In a film or game, a theme, style and/or timeline usually exists before the music. This often limits what can be done musically, but also works as a starting point, guide and inspiration. Pop/rock songs can go into any direction and don't have to follow any rules, but they still usually conform to a more or less standard structure (although we always do our best to avoid those standards). Working for a film or game also means working mostly alone (at least for me), while composing for the band naturally means working more with other band members.
On the other hand, we have also made custom-made Poets of the Fall songs for games, which kind of combines both worlds….
MG: There is a proverb "A gifted man is talented in everything". You also take absolutely incredible photos! How and how long ago did you start doing it?
Markus: Thank you! As cellphone cameras got better and better over the years, I also got more interested in photography. For a long time I thought about getting a "real" camera, and finally purchased my first system camera exactly one year ago. That's when I started taking photography a little more seriously, and learning more about the intricacies of the art. It's still definitely just a hobby for me, but I like it that way, as I can just take a photo whenever I see something nice, without any pressure, or fear of ruining the shot.
Fun fact: I have always been incredibly bad in drawing, painting, and pretty much everything that involves creating something visual… as fans who have asked me to draw something for them can surely testify. But somehow I have still managed to learn something about photography, and I'm glad about that, as taking and processing photos gives me a lot of joy!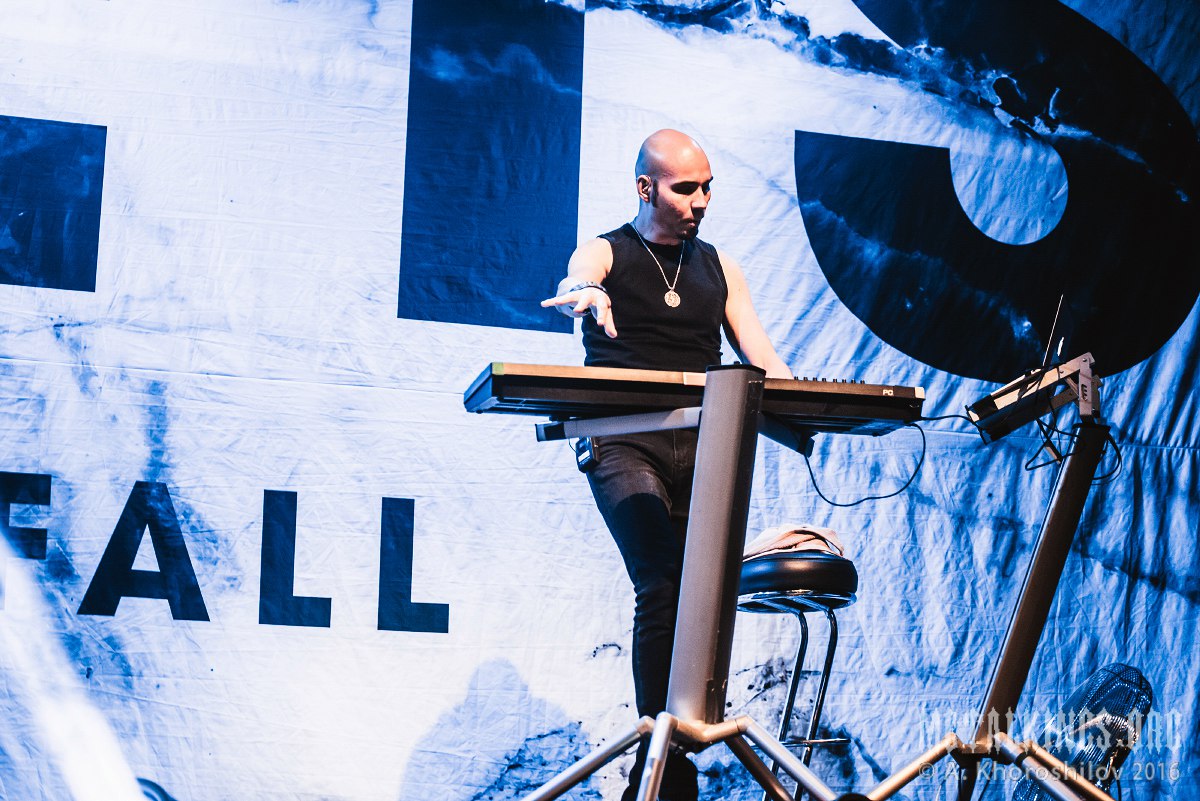 MG: And as a tradition, would you mind to say (or wish) something to your Russian listeners?
Markus: Some of my best tour memories are from Russia, can't wait to come back to you guys!
MG: Markus, thank you very much for the interview! Hope to see you soon at the shows!
Markus: You are welcome, see you soon!
MetalGossip correspondent: Zhanna Sadovskaya