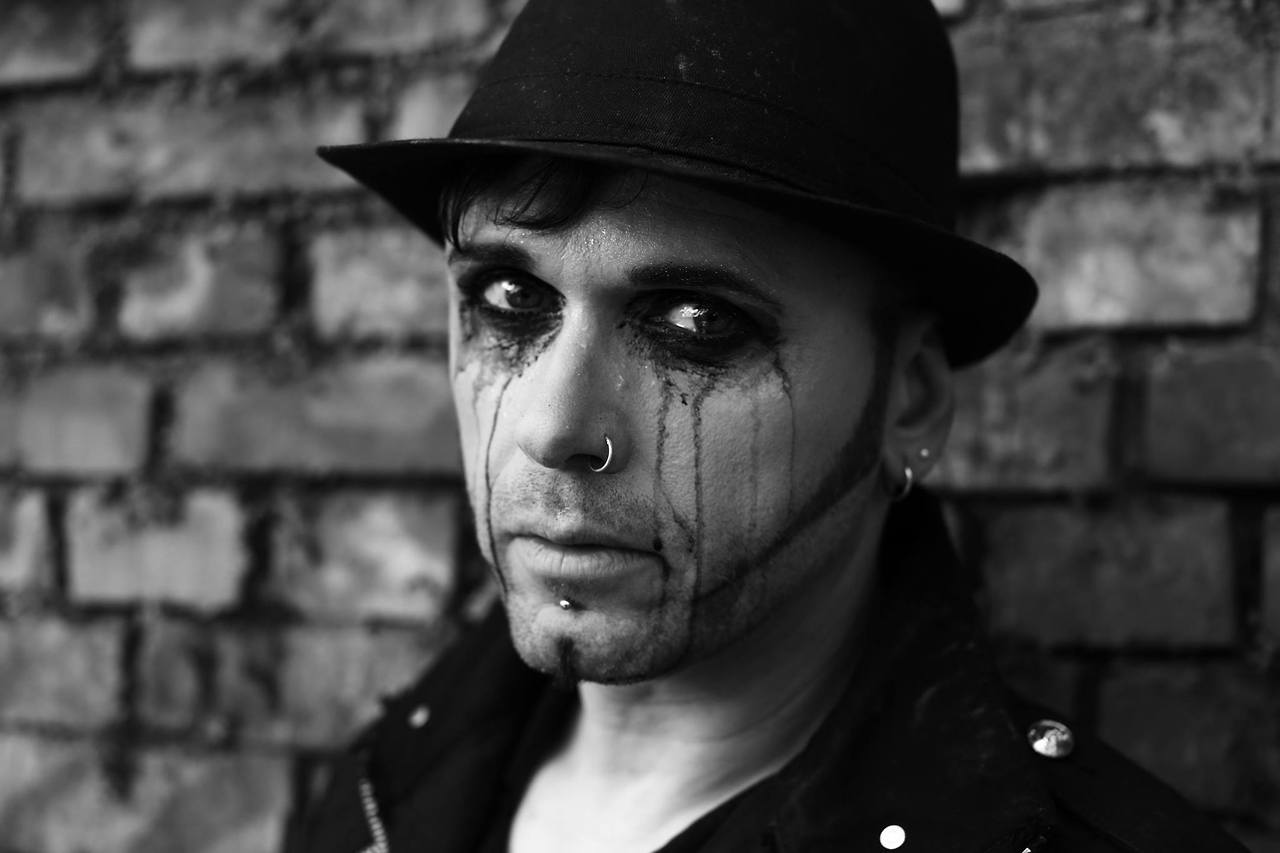 Oomph! is the brightest representative of industrial metal. They conquer the listeners by both fast and powerful songs with provocative lyrics and charming heavy complex lyrical tracks. You will agree that it's rather hard to find another such an authentic and many-sided band, whose music you can recognize at the very first note.
The founding-member, vocalist, composer and lyrics' author of Oomph!, Dero Goi, made a declaration of his feelings for Russian fans, shared some details about his solo-project and told us about his childhood.
MG: Hello, Dero!  Thank you very much for the consent to answer my questions! It's very kind of you!
Dero: You're welcome, the pleasure is all mine! (smiling)
MG: So, we're counting the days until we see you again in Russia! Could you, please, reveal some details of the up-coming Russian tour? What can we wait for?
Dero: We´re very happy to be able to rely on our russian audience. It's a bit like coming home every time we come back to Mother Russia! (smiling). It´s gonna be a very exclusive tour especially for our Russian fans. As we´re already working on our forthcoming album, we try and catch as much as possible of this very special  Russian energy during those gigs and keep it as long as possible in our hearts and minds to get it into the studio. If we will be successful with this plan, the next album will contain lots of Russian vibes! Ss we´re looking forward very much to this wonderful tour, we will bring a few small surprises for our russian fans, of course!
MG:You've been to our country for many times already. Do you remember your emotions from the first visit here?
Dero: From the very first gig in 2007 until now, it´s been a pure love story between russia and OOMPH!…as we´ve been always been received by many of our fans at the airports or railway stations, this very warmhearted and intimate relationship continues with so many different presents we´ve been getting by russian fans and with the absolutely orgastic reactions at our russian concerts. i can proudly say that russian tours have become true highlights in our career over the last 10 years…
MG: As I know, you are preparing something together with Russian fans?  Could you tell us more about it?
Dero: I used to have a dream about a concert in russia where we performed a russian song but in that dream I was unable to pronounce russian language, That´s why I asked the russian speaking users on my facebook-page to write down poems in Russian language to create a song together…I want to say "thanx a lot for your passion, faith, energy, enthusiasm and love" with this project to the Russian audience…After all, I received more than 100 awesome russian poems and had to pick one from which i think it fits the best to our band and which can be perfectly installed into our music…It´s a great thing to be able to do such things with our russian fans as they are very creative, versatile and full of fantastic emotions.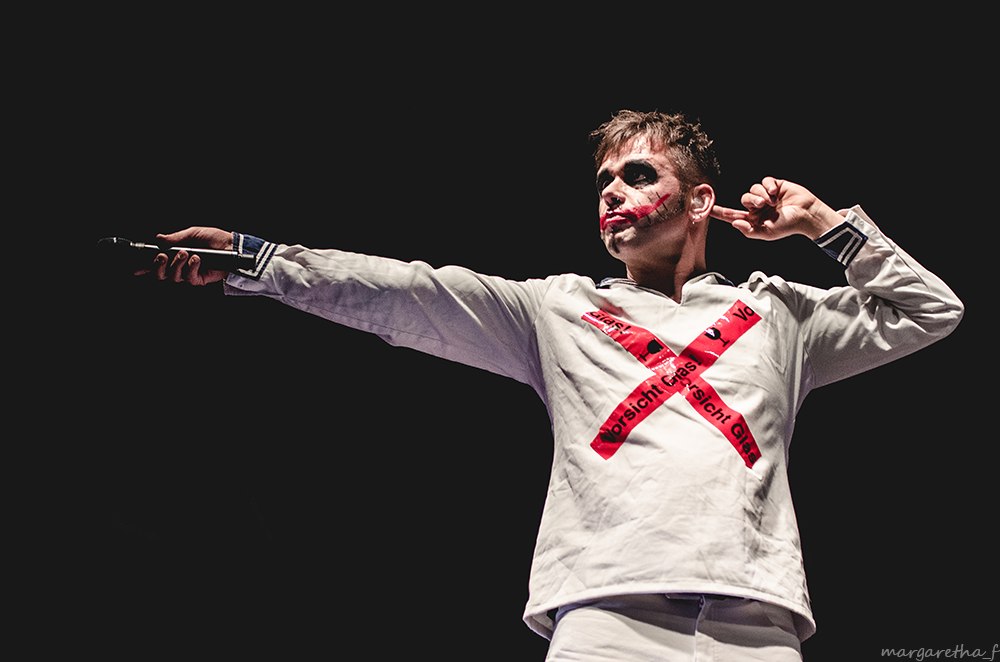 MG: Moving to your album "XXV", this dark delicious mix of bittersweet pain, tenderness and, at the same time, strength and anger (as I feel it). How did you choose songs for this album? Have you had any conception from the very beginning or it was music itself that "showed" you the direction?
Dero: We felt very soon that it´s gonna be a pretty dark album, so the songs were picked this way…Fortunately we were in the luxury position to have many songs from which we could chose. Even though the album is very dark, I think it contains various shades of darkness which fortunately makes it very versatile and surprising the same time…I´m very proud of this album!
MG: Dero, nowadays many bands all over the world use a crowd funding. What do you think about this kind of fan's support?
Dero: I think it can be a very interesting alternative to the oldschool way of promotion via labels, but you have to have many very true fans to realize such a way of producing and distributing an album.
MG: Looking back, has Oomph! ever had some really turning (crucial) moments?  (If yes, how did you manage to go through it?)
Dero: There´s far too many of those moments, just to mention one or a few…Sometimes I feel that we´re in constant danger, so we´re kinda used to it…To be an artist who is worldwide known, but not worldwide famous can be a true challenge, you know…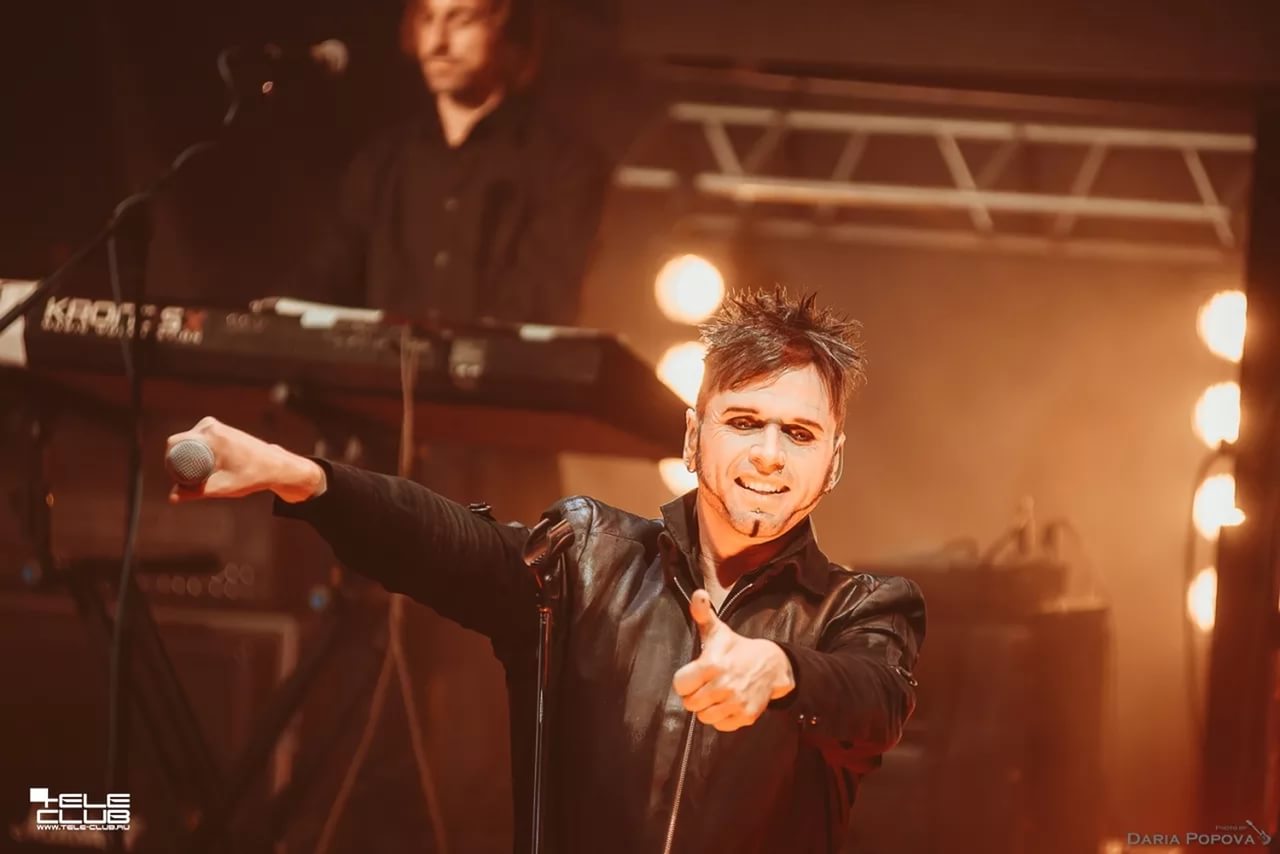 MG: As for your videos, we often can see children there. You also add children's voices to your songs. So, why do you choose childhood as a part of the whole conception? Is it the child's way of perception of the world, their way to express emotions or something else you are interested in?
Dero: That's because many of my inner demons were planted into my soul during my childhood…I believe that those years as a kid are the most important in life…You´re gonna struggle your whole life with getting rid of those dark little monsters…
MG: By the way, most of people perceive "childhood" as an ability to see the world in all its beauty (in general). Could you say that you managed to save your "inner child"?
Dero: I saved it somehow, but I feel that he´s still seriously wounded…
MG: Dero, thank you very much for your time! Hope to see you soon!
Dero: Thanx a lot to all of our russian fans! I LOVE YOU SO MUCH! See you on tour…:(smiling)
MetalGossip correspondent: Zhanna Sadovskaya